The all new Cadillac XT4 was launched in the fall of 2018 - we brought the launch fuel with this interactive digital media installation that saw touchdowns at major retail outlets across Canada.

We worked with our good friends at Pixel Pusher creating motion graphics elements for the interactive projections on a massive 8'x32' led array.
To immerse shoppers and transport them from a busy holiday season mall into the fantastical world of the XT4 - where surprise and delight take form in a cacophony of sound and light. Audiences put on noise cancelling headphones and were taken on an a brief adventure fueled by the emotive qualities of the XT4.

Experiencing the car was the larger goal and by simply touching it, audiences would trigger content related to the themes of Wonder, Thrills, Power and Adventure.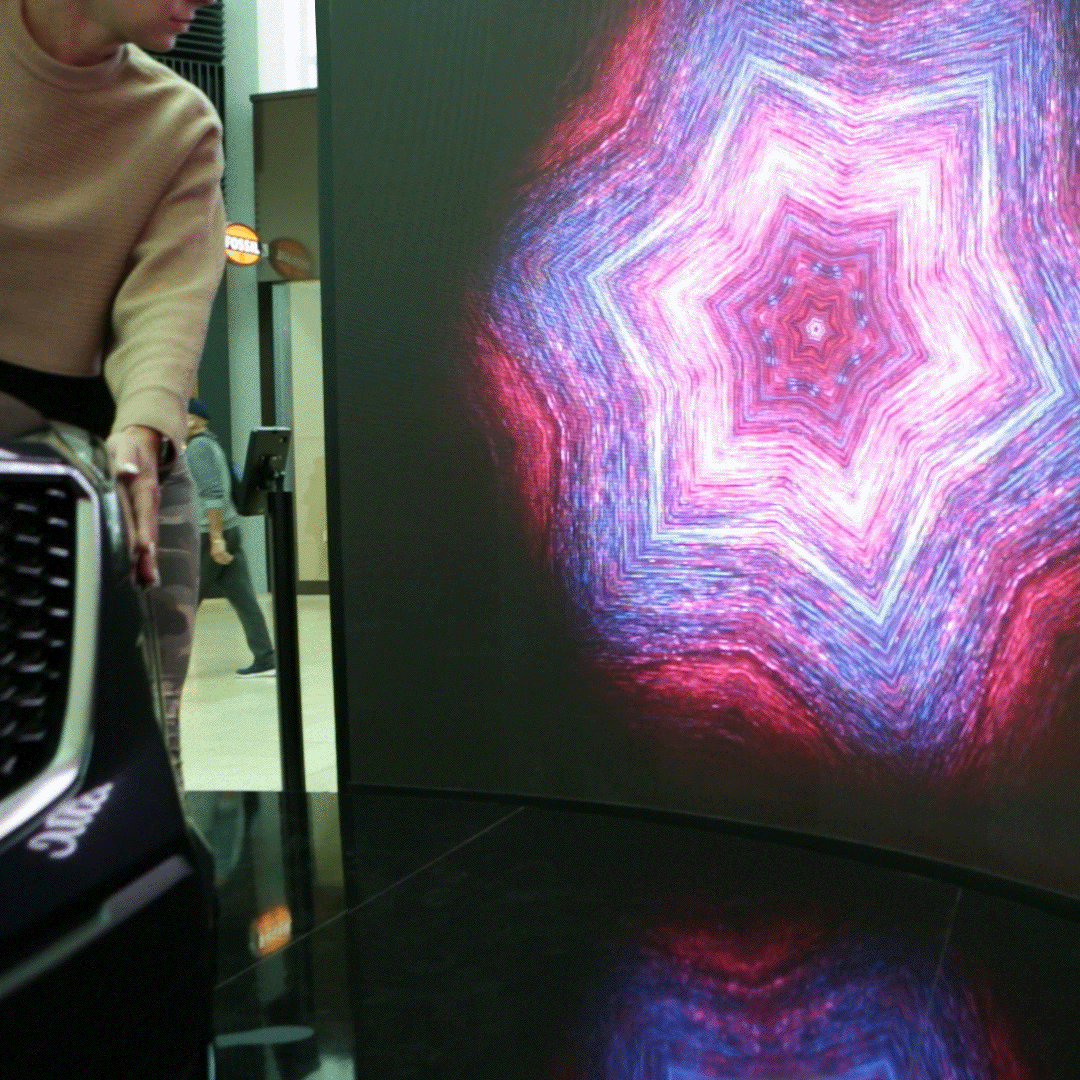 Getting behind the wheel gave audiences a chance to take a trip through abstracted graphic worlds that supported the the overall emotional themes. They also felt a bit like traveling past the event horizon and into a new universe -  if you've even seen 2001: A Space Odyssey that is.

TouchDesigner was used to control all aspects of the experience and allowed for pre-viz during production.

Touch received input from Microsoft Kinect and Leap motion sensors mounted on top of the screen and placed strategically in and around the XT4.

We're not sure, but we think the Borg were involved in the construction of the wall though you'd have to ask Apex Sound and Light about that one.