Mastodons were common in Southern Ontario up until the last ice age and we're still not quite sure why they died out.
Mastodon bones were discovered while settlers eagerly cleared land for farming in the 1800s. This augmented reality installation and app depicts the life, death and discovery one such Mastodon.
Visitors to the museum access the experience through mounted iPad displays that trigger the experience when the iPad camera is pointed at a larger mural on the wall directly across form the iPads. This creates a fully 3D environment of the mural which visitors can look around and discover geological facts about the land and how the mastodon may have become trapped in a boggy wetland.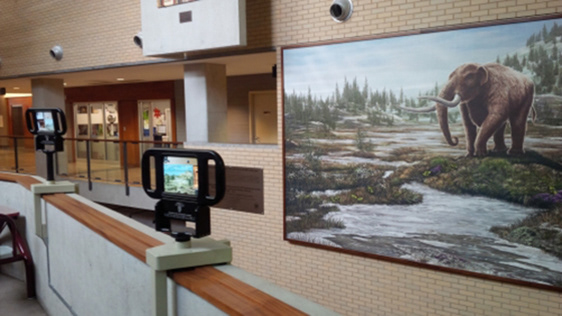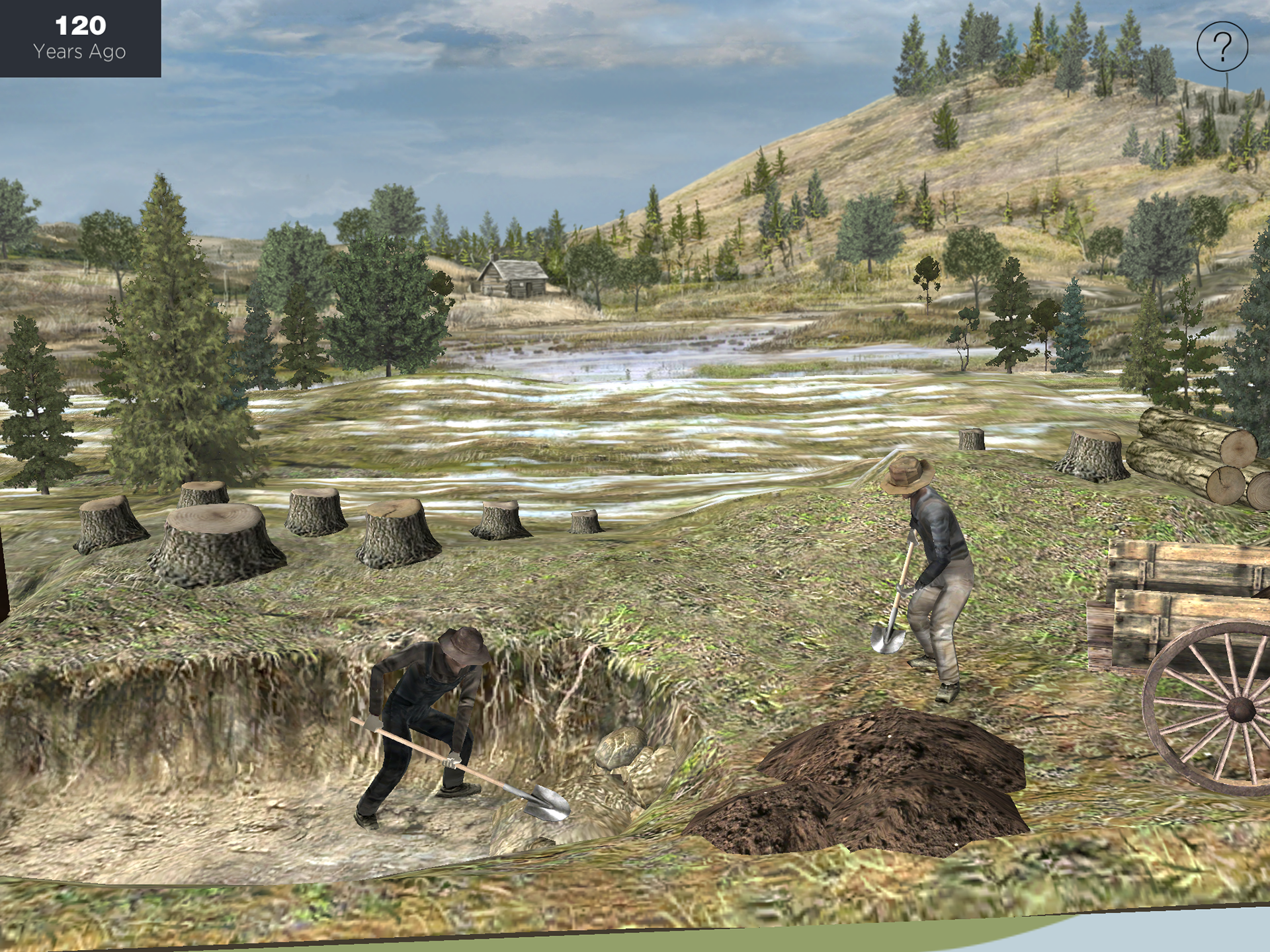 Checkout the video below: