This multi user, multi screen touch wall was designed and built for Toronto's Royal Ontario Museum as part of a permanent installation in the museum's Teck Suite of Galleries: Earth's Treasures.
Visitors explore the story of mining and the minerals that comprise the objects that we use every day.  ​​​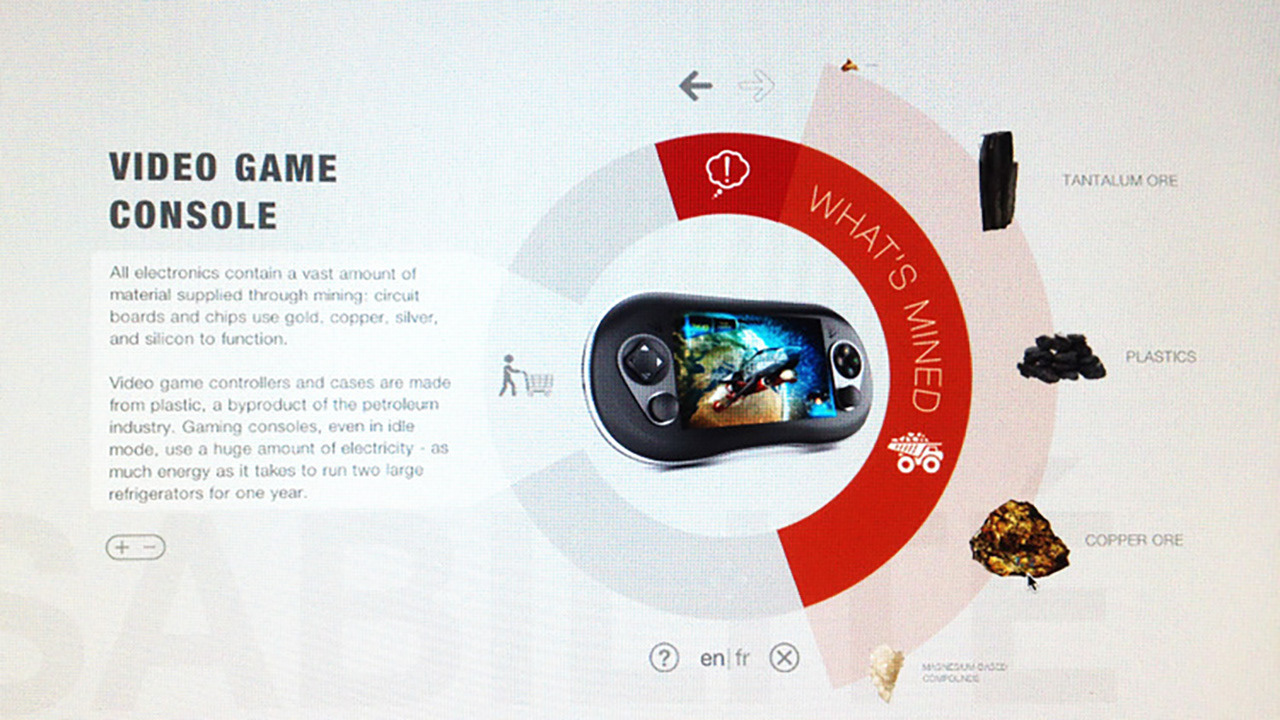 Visitors engage with objects or minerals directly and discover which minerals are used in the manufacture of things like smart phones, athletic clothing as well as explore the beautiful mineral ore images directly to find out what they're turned into.

The playfulness and depth of information is attractive to visitors of all ages and has become a great resource for educators.