Meld worked on the creative concept development, interactive and design production, including 2D and 3D animation and motion graphics and interactive exhibit production to bring to life dinosaurs and other fascinating, prehistoric flora and fauna from the region. 

Final results were recognized for Best New Museum by CondeNast Traveller 2015, and for the Award of Excellence in Exhibitions by the Canadian Museums Association.
Augmented Reality Stations in the main exhibit hall.
Visitors approach the stations and activate the augmented reality story to surprising results!

Visitors move the augmented reality stands around and discover tidbits about the prehistoric animals.

The Reef Interactive is a stunning portal into an underwater adventure in the Western Interior Seaway, a warm and shallow sea that divided the continent during the mid to late Cretaceous.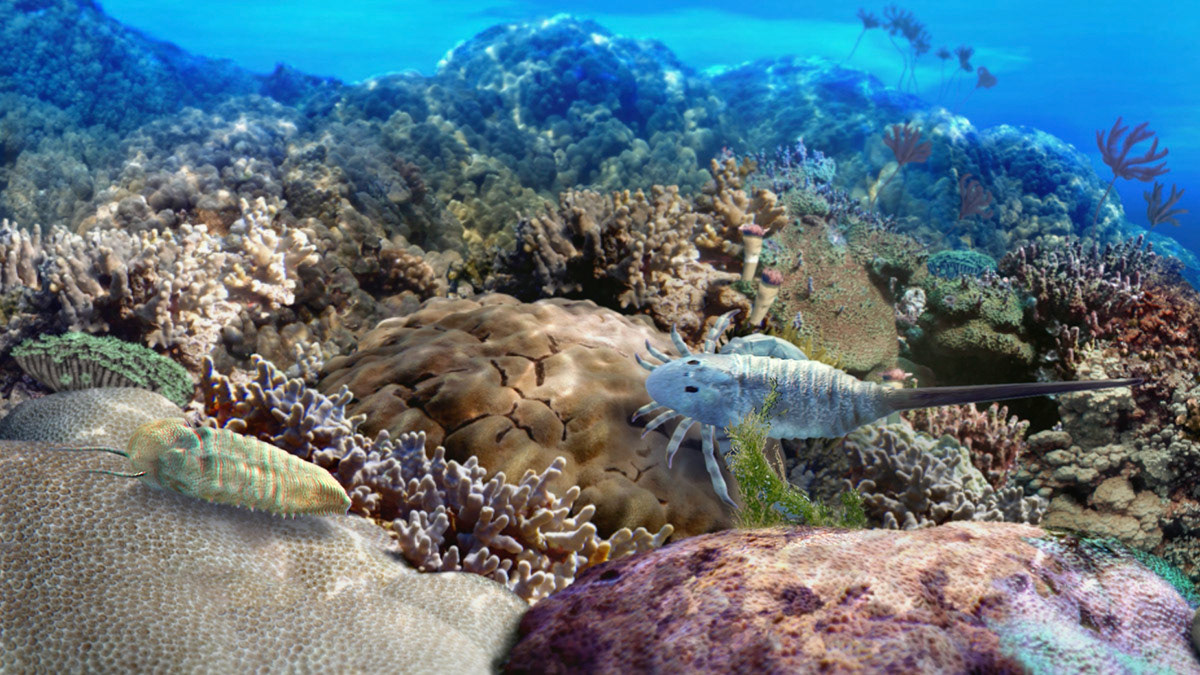 The Reef Interactive - detail of the flora and fauna in the Western Interior Seaway.

Continental drift morph. Meld worked with source images created by Dr. Ron Blakey to create the animation showcasing the progressive movements of the American continents into today's shape. 

Oil and Gas interactive explores the process by which fossils turn into oil and gas. Meld worked with the museum's curatorial and partner team The Design Foundation to define the storytelling elements, then illustrate and animate the sequence bringing the story to life.