Immersive, fun & scientifically sound, this awesome exhibit brings animals and plants of the Cretaceous to life.  We worked alongside ROM's curatorial team to dream up and make this immersive visual and reactive storytelling experience to life. 

The ROM wanted to bring to life and highlight the differences between the northern and southern hemispheres during the Late Cretaceous.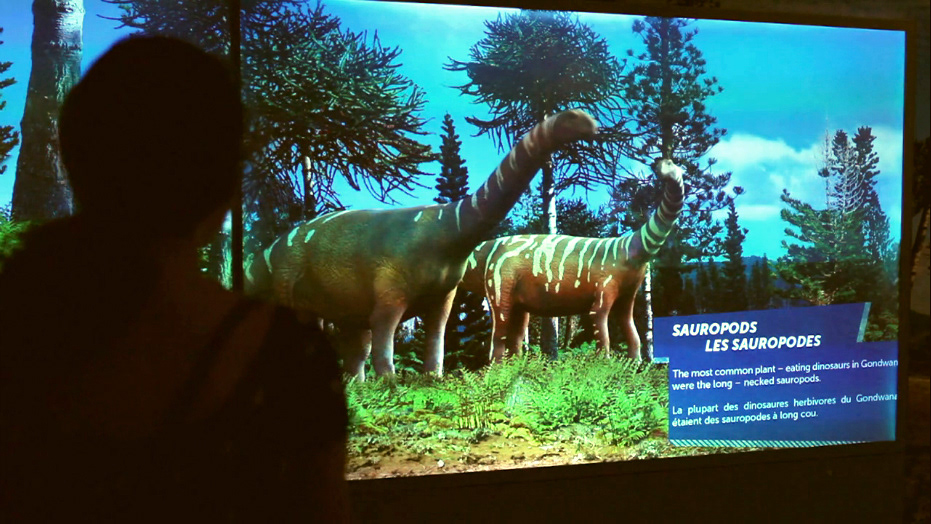 The Reactive Walls Kinect-sensing exhibit come alive with amazing floor-to-ceiling background environments, produced by the immensely talented paleoartist, Julius Csotony. We used Julius' background environments as a canvas and added to them animated 3D plants and animals that react to visitor presence. 

The result is a vibrant Late Cretaceous zoo that feels alive and where visitor influences and the actions of animals and plants with their presence.